We request the payment function Klarna:
The amount owed must be paid by the specified due date at the latest to the account of our external partner Klarna specified in the invoice. General information about Klarna is available here. If the customer is permitted to purchase on account for certain offers after the creditworthiness has been checked, the payment is processed in cooperation with Klarna, which takes over the merchant's invoice claim after the purchase contract has been concluded. Even with purchase on account, we remain responsible for general customer enquiries, e.g. about the goods, delivery time, dispatch, returns, complaints, revocation declarations and deliveries or credit notes.
If you do not meet your payment obligation, you will be in default upon expiry of the payment deadline set for you without further reminder and will have to pay default interest of 8%. Klarna is entitled to charge a reminder fee of up to CHF 30.00 per payment reminder as well as other fees, in particular the costs of any debt collection proceedings. Furthermore, Klarna may in the future refuse to process the payment terms of purchase contracts, also in relation to other merchants. The General Terms and Conditions of Klarna apply.
Our cooperation partner Klarna may use third-party tools to detect and prevent fraud. Data obtained with these tools may be stored with third parties in encrypted form so that they can only be read by Klarna. For the disclosure and use of data collected by Klarna, please compare their privacy policy. If you have any further questions about Klarna, please contact Klarna customer service directly.

Purchase on account:
Payment on account requires the following points:
Your delivery address must be your private home address and must match the billing address.
Your contact details must be correct.
We are no longer allowed to have any outstanding invoices from you.
Costs of delay:
You pay the invoice amount with a term of payment of 30 days after receipt of the goods, we reserve the right to charge reminder costs after a delay in payment:
- Delay of 75 days after receipt of the goods 20.00 CHF reminder costs.
- Delay of 90 days after receipt of the goods 40.00 CHF reminder costs.
- Delay of 120 days after receipt of the goods 60.00 CHF reminder costs.
If after 150 days with the last registered payment request and 80.00 CHF reminder costs, still no transaction has taken place, the debt collection will be initiated.
We ask our customers to pay their invoices via e-banking so that we do not incur any postal charges.
We also reserve the right not to accept payment on account for certain orders (in case of negative credit information) and to refer you to our other payment methods instead.
Every customer is subjected to a strict credit check with every new order. Therefore, delays may occur. Credit limit for new customers with good creditworthiness Sfr. 500.00.
Visa/Mastercard:
After placing your order, the invoice amount will be debited from your card. For the payment you need your card number, the expiry date, the printed name, your security code (CVC or CVV) and if necessary your identification for Verified by Visa or MasterCard Secure.

PayPal:
Paying by PayPal express is a secure and even faster payment and is a customer-friendly company. You will be redirected to your PayPal page immediately after clicking the IMMEDIATELY-TO PAYPAL button. Your data will be treated strictly confidential, the payment process takes place on a security server. You also benefit from PayPal buyer protection here.
Please note that depending on the payment method, transaction fees may apply to the total invoice amount charged by the respective payment providers. These will be shown separately on your invoice as an online transaction fee. PayPal usually charges a transaction fee of 4.9% of the payment amount. This fee will be passed on.

Prepayment:
After completion of your order you transfer the complete invoice amount to the account mentioned below. We will send you the ordered goods as soon as the payment has been received on our account (please note that transfers - also online - can take up to three working days). In contrast to all other payment methods, there are no further costs.
Account details:
Owner: Monolith Trading, 8587 Oberaach, Switzerland
IBAN: CH83 0078 4296 0715 4200 1
BIC: KBTGCH22
Bank: Thurgauer Kantonalbank, Switzerland
We ask our customers to pay their invoices via e-banking so that we do not incur any postal charges.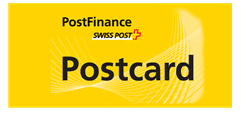 Postfinance:
Payment is made via Postfinance or Post Card.
Save Save Save Save Save Save Save Save Save Save Save Save Save Save Save Save SaveSaveSaveSaveSaveSaveSaveSaveSave